Welcome to Flavin and Flavin Insurance
Welcome to Flavin and Flavin Insurance
We are a well-established Insurance agency servicing Quincy, The South Shore and Greater Boston area since 1925.  We are in the business of protecting our client's assets, investments and business's with knowledgeable hands on customer service. If it is important to you, it is important to us.
We are a one stop shop for anything and everything insurance.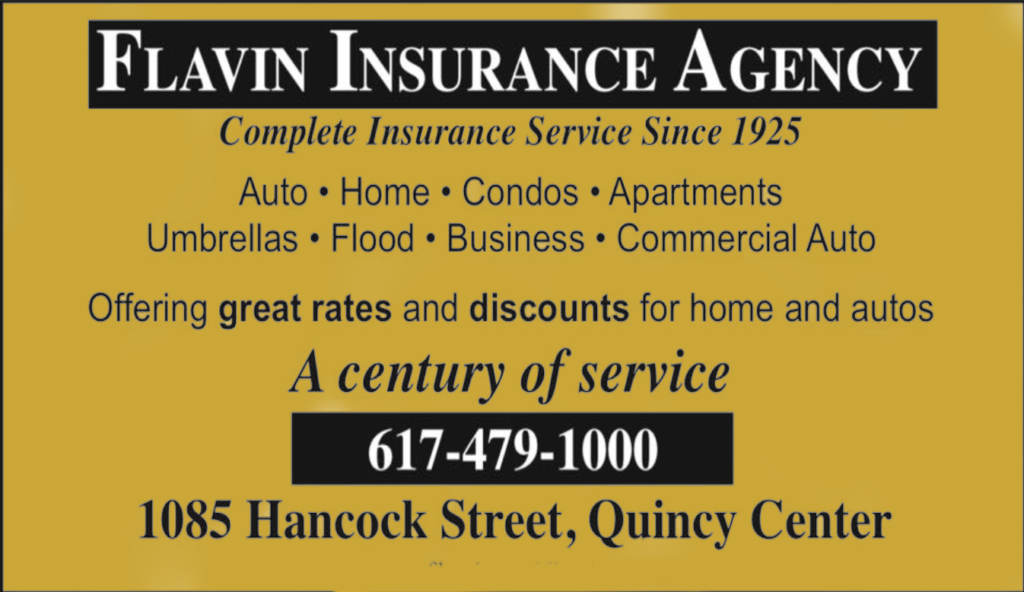 Products
Business Insurance
Businesses in Massachusetts are inherently exposed to at least some potential risks. Not all businesses face the same set of risks, but there are few commercial or industrial operations that have no risk associated with them. Business insurance policies help businesses protect themselves from many of the risks they face.